DotCO Law Marketing Blog
We are passionate about helping lawyers market themselves on the internet. In fact, we can't stop talking about it….
We needed an outlet. So we started this blog.
We plan to post twice a week, but that may increase with time. Check back every Tuesday and Thursday for updates, or subscribe via e-mail or feed reader.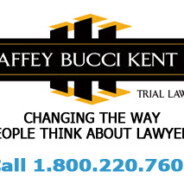 DotCO Law Marketing spent several days in July attending the American Association for Justice Annual Convention in Chicago, Illinois. We got to reconnect with some old friends and make new ones too, including some new customers! Once again, we sponsored the indoor golf challenge, which was a ton of fun. At the convention, we raffled off a $20,000 DotCO Campaign to one luck law firm. We gave away $20,000 worth of our online advertising! Conference attendees entered the raffle by having their badges scanned at one of our two booths and listening...
read more