FAQ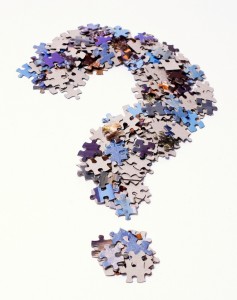 Somehow we knew you'd have questions. So we built this fancy FAQ section to try to answer them. If we didn't think far enough ahead, then shoot us a note with any questions you have and we'll try to be more precise.
What does DotCO do exactly?
How much does DotCO cost?
Why is DotCO different from other online legal marketing companies?
What is Search Engine Optimization (SEO)?
Isn't .co the country domain of Columbia? Will .co domains be treated like a generic top level domain (TLD)?
What is an exact match domain?
Is DotCO a legal directory?
Can DotCO help our firm if we already have our own web site?
How do I log into my DotCO account?
Can I make changes to my existing DotCO advertisement?
What does DotCO do exactly?
We're so glad you asked! The short answer is that DotCO helps your grow your law firm. We do that by helping you generate new cases and clients via the internet.
The long answer is that DotCO is in the process of revolutionizing the lawyer advertising market. We create web sites that are precision focused and that place prominently in search engine results. We then allow you to advertise your firm on these sites. Because of the number of the sites, the focus on your practice areas, and because our sites are geo-targeted, you can be very strategic with your ad placements. All of this mumbo jumbo means you get results.
How much does DotCO cost?
One of our favorite questions!
Mostly because we like to see the look on people's faces when we tell them. Can you do us a favor and take a picture of yourself when you read the next line?
95% of our ads cost only $500 a year. Yes. Per year, not per month. It bears repeating. $500 per year.
We have built into our system some friendly discounting policies too. Best of all, those discounts are automatically triggered when you reach certain thresholds in our online purchase system.
Why is DotCO different from other online legal marketing companies?
Wow. There are so many reasons we're different…we thought we'd just highlight a few of them.
We're not owned by one of those big box legal companies that cost you an arm and a leg. That alone allows us to be so different in so many ways.
We're amazingly fast. Once you purchase an ad on any DotCO web site, your ad is up by the time you finish the transaction. No need to fax in an order and wait a week or more for your ad to be up and running.
We're nimble. We have already made a number of changes to our business just based on interaction with customers and other law firms.
What is Search Engine Optimization (SEO)?
This is a great question and it lacks a common answer. To us, SEO is the science and art of ensuring that a web site receives targeted traffic from search engines. There is MUCH more to SEO than just that, but we're pretty sure that should cover it for purposes of this FAQ. If you need more detail, be sure to check out our blog, where we'll be dealing with all aspects of web marketing for law firms, including how to stay on top in terms of search engine optimization!
Isn't .co the country domain of Columbia? Will .co domains be treated like a generic top level domain (TLD)?
Yes, .co is in fact the country code domain of Columbia. But based on it's prevailing usage, .co is considered a generic TLD and will be ranked alongside .com, .net and .org by Google, Bing and Yahoo.
Here are just a few examples to illustrate the point. Twitter is now using t.co as their link shortener for every single link sent within the Twitter service to ensure quality. Similarly, Google is using g.co as a link shortener to it's services. You can also check out this great blog post on the topic, that includes an embed of an explanatory video on the subject.
What is an exact match domain?
An exact match domain is a domain name that includes a number of the keywords contained in a typical search that would look for a business of that type.
Our exact match domains are most typically constructed in the following way:
City + Legal Practice Area + "Lawyer" or "Attorney" + .co
We own over 23,000 of them.
For every city in the US with more than 30,000 residents, we purchased over 20 practice area domains.
Is DotCO a legal directory?
DotCO is much more than just a legal directory! You might say DotCO is a legal directory on steroids.
We're pretty adamant about this one. There are a number of things we absolutely hate about typical legal directories.
Like a legal directory, DotCO sites includes information about your firm. We include easy ways for consumers to contact your law firm. We also include basic information about your practice, including areas of focus within the law.
The main difference between DotCO a legal directories like Findlaw.com or Lawyers.com relates to the number of law firms you are competing with in a directory. Think about it for a minute. A legal directory is especially designed to be COMPREHENSIVE. Because it is nothing more than an online version of the yellow pages, it  contains bare bones contact information about every law firm in your area. DotCO is different. We feature only five law firms on a page (although we do reserve the right to expand that in the future, as of today, it is five.) Isn't it better to have a 20% chance than to be a needle in a pile of needles, hoping the consumer picks you? Yeah. We think so too.
The other main difference between DotCO and a legal directory is that we provide the relevant black letter law for consumers to read within that practice area. Our network of web sites are informational and answer consumers' questions about their current needs. If you are top of mind and within easy access when a consumer realizes they really do need to speak with an attorney, you have a much better chance of being contacted that just being one of 50 lawyers on a page.
In other words, a typical legal directory is a one trick pony, while DotCO is a Lipizzanner Stallion.
Can DotCO help our firm if we already have our own web site?
Absolutely. Most of our customers already have web sites.
Think about the process of hiring you as a funnel. Your web site resides right where the sloping part of the funnel turns straight. It is what converts prospective customers into potential customers. It speaks to your expertise. It is a branding element. It provides a great deal of information, including contact info and more. And if well constructed, optimized, and maintained, it may reach into the top portion of the funnel by appearing highly in the search engines too.
DotCO ads help you expand that funnel to other potential customers. We provide a massive advertising opportunity unlike anything you could achieve on your own. Actually, that's not exactly true. If you wanted to invest a few million dollars and a year of development, you might be able to replicate what we have built. Sound like fun? We didn't think so, and neither did our founders, because that is exactly what they went through to get their own law firm's sites to page 1 of Google before they decided to start DotCO.
How do I log into my DotCO account?
Managing your DotCO account couldn't be easier. You can log into your online account and update your contact info, your advertisement, your picture, and more instantaneously. You can also easily purchase additional listings while logged in, if that is your objective. For more detail about managing your account, please be sure to check out our dedicated page on the topic.
Can I make changes to my existing DotCO advertisement?
Yes! At any time, from anywhere. One of the best things about a DotCO advertisement is that it is instantly customizable and will be updated with just one click. Add a new lawyer to your firm? Get a new Bar certification? No problem! Log into your account and update your listing from any web enabled computer, anywhere in the world. Your ad will reflect the changes instantly! This is the 21st century, after all.