What Using Yelp for V-Day Taught Me about Reputation Management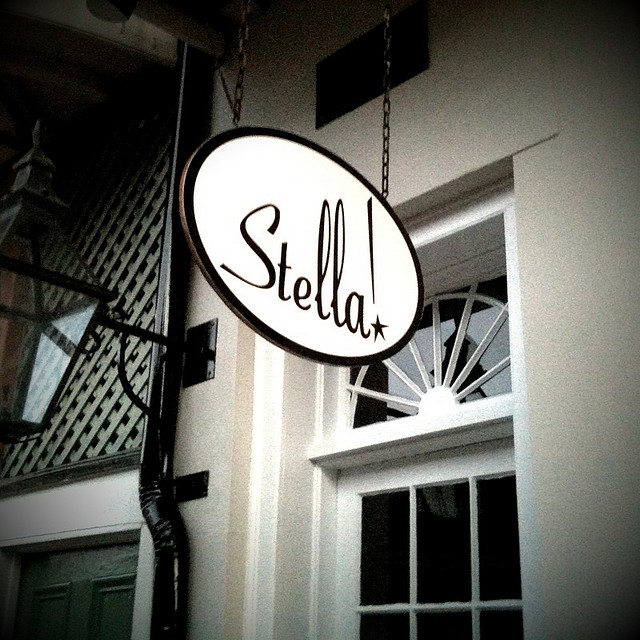 Featured image courtesy of brad.coy licensed under creative commons.
What a Great Valentine's Day Dinner at Stella! Taught Me about Online Reputation Management on Yelp
Last week, I wrote about Online Reputation Management for Law Firms. I intended to move to a totally different topic this week, until I had a particularly interesting experience with Yelp on Valentine's Day. Living in New Orleans, there is a near endless list of great restaurants to bring a Valentine's date to. Being the romantic sap / foodie that I am, I wanted the best. By most accounts I had seen in recent years, Stella! was about as good as it gets, so I made a reservation. The next day, out of curiosity, I started doing more research. I spent a long time on Yelp. What I found horrified me. While Stella! had a 4-star rating, many of its recent reviews were terrible. People complained about everything from the temperature of the food and the price to the wait staff and the restaurant's policy on cancelling reservations.
For a while, I was quite nervous, thinking that I had made a terrible decision. A closer inspection, however, revealed that I probably had no reason to worry. It turns out some people just like to complain. One reviewer gave a poor rating because the party next to them was loud. Another was upset because the amuse bouche wasn't vegan. I decided to keep my reservations and take a chance.
From the first bite, I knew that I had made the right decision. My date and I were both extremely happy with every single thing we ordered. The service was excellent, the ambiance was amazing and we had a great time. My date told me it was the best meal she had ever eaten in New Orleans. Within a few hours, I had added my own Yelp review.
Not the most exciting story in the world, but I think all business owners and many law firms can learn from it. Even the smallest inconvenience or perceived problem can spur someone to write an angry review. Before people used the internet to voice their complaints, this wasn't such a big problem. Everyone knows some people who like to complain about everything, and whose opinions you take with a grain of salt. Unfortunately, when it comes to the internet, it can be hard to tell which reviewers went in looking for a reason to complain and which reviewers had a good reason to be disappointed.
Customer service has always been incredibly important, and the internet has only made it more important for every business or firm to focus on the customer. Businesses should do all that they reasonably can to guarantee customers a great experience. Law firms must do their best to keep clients updated, informed and feeling important.
I made the right decision and moved past the negative reviews to find the truth for myself. Many customers won't. It is crucial that businesses monitor review sites on a regular basis to deal with poor reviews. The most frustrating review I found on Yelp was by a woman who gave Stella! a 1-star rating without ever actually stepping inside because she was unsatisfied with the tone of the woman on the phone who helped her cancel a reservation a few hours before she was scheduled to eat. This will happen to every business or firm at some point. A non-existent or perceived fault or slight can lead to a damaging review that can be seen by thousands of potential customers and clients. In an era when a single review can have so much power, it is up to your company to keep its reputation solid and to be vigilant about monitoring Yelp and other sites.